About Us
Manufacturing Since 1985
JEMCO is a manufacturing facility located in Mumbai, known in the industry for past 30 years handling projects from store façade signage to building paneling projects. Signage manufacturing is one of the largest share of JEMCO's Facility along with architectural installations, murals, sculpture & product development. Our reach is Pan India and have executed projects in almost every corner of our country. Recently extending our services in Middle East and Sri Lanka is the challenge that we have taken up.

Offering our clients with the best of our knowledge and experience we have gained in past 30 years, from suggesting the right sizes, location, specifications and post installation services. Multiple roll out for signage and branding services is a specialty, our team is well versed with all the details of the logistics and installation on site.

Till today we have achieved a wide range and comprehensive list of clients located all over the India in sectors like Real Estate, Retail, Leisure and Hospitality, Financial Institutes, Educational Sectors and Specialty Projects like Park Furniture and Modules, Consumer Product developments. We are capable and efficient to handle projects from of any size and scale right from making badges to internal Signage & Street Signage to Sky Sign. Since many years now, clients have trusted us to undertake projects which are highly sensitive to their brand image or to launch any of their new projects or products. In this process we have worked with the top most architects, designers, product designers, graphics designers and visualizers in India and abroad. Translating paper drawings to final installation is what we do jointly with these creative minds and hence winning their trust in executing projects.

Execution of furnkey projects is our specialty and we do it with lot dedication and comfort. Our teams include the best of the skilled people by experience and academically as well. JEMCO's top management team are qualified designers and engineers, this adds an edge when working with highly technical teams from client's side.
Our Mission
To delivery better quality by using better techniques and the best of raw materials
Mold - Make - Manufacture
This explains in simple words about our company and our capabilities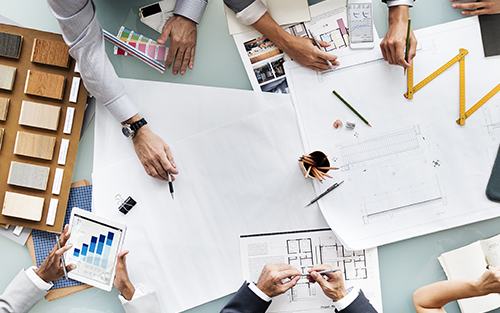 Our idea of good business
Using simplest of the details for execution. Achieving quality by using the best of the raw material to our knowledge. Create better and long-lasting solutions for clients.
Signage & More
Other than signages, we are actively helping architects, product designers, graphic designers and interior designers to develop Products, Architectural Installations, Modules and Specialty Furniture and many more customised products.